Assembling Great Partnerships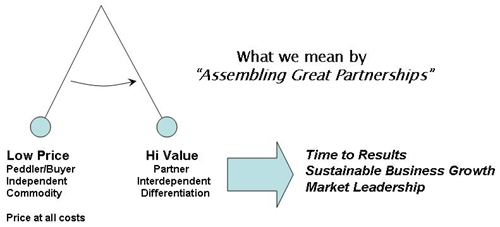 Our business is built on being an extension of our customers, providing necessary services and products to assure their success.
The objectives are the same as our customers.
To provide:
Time to Results.
Sustainable Business Growth.
Market Leadership.
Our goal is to be an extension of our customers, as a department or division of their company would be. We invite our customers to give us their business problems and let us participate in problem determination and solution. The long term lasting relationships that we enjoy with our customers is evident in our almost perfect customer retention rate.