Our Facility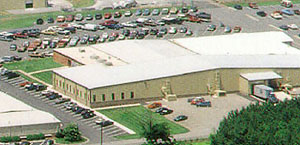 Gaston Electronics is located in Mt. Holly, North Carolina on an 80 acre campus, just minutes from Charlotte's Douglas Airport. The company utilizes currently 53,000 sq. ft. of the almost 350,000 sq. ft. total under roof. The facility is climate controlled and ESD equipped.
13,000 sq. ft. PCB manufacturing.
10,000 sq. ft. Electrical Control Panel manufacturing.
14,000 sq. ft. Warehousing.
12,000 sq. ft. Indirect area.

Engineering.
Sales.
Materials management.